MOVING CLOSER TO ZERO RISK OF SURGICAL SITE INFECTION (SSI)
PolyPid's first product, D-PLEX100, is designed to prevent the risk of surgical site infections through its cutting-edge extended-release mechanism that is anchored directly to surgical site and effectively delivers medication over a period of four weeks.
Our pipeline is designed to address diseases with high unmet medical needs by pairing our PLEX technology with drugs already approved by the U.S. FDA or innovative drug candidates.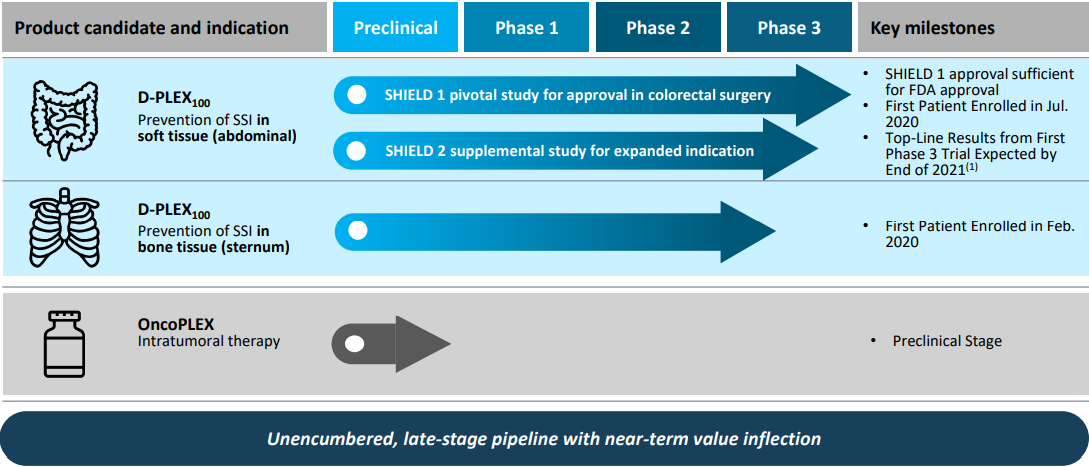 (1) Following the enrolment of 500 patients that will complete their 30 days follow-up in SHIELD I, the study design provides for a blinded sample size re-estimation based on the primary endpoint of the study in order to determine final patient sample size within the 616 to 900 patients range. We expect to report topline results from SHIELD I at the end of 2021 assuming the study will be completed at the lower range of the sample size.