OVERVIEW
The PLEX™ (Polymer-Lipid Encapsulation matriX) platform is a matrix made of alternating layers of polymers and lipids that entrap a therapeutic drug between them in order to form a protected reservoir that enables an effective localized drug delivery at the target site.  PLEX-based protected drug reservoirs enable prolonged delivery of sensitive drugs over periods ranging from days to several months. The application of our PLEX technology enables to optimize drug treatment regimens by predetermining release rates and durations, a rare combination of attributes.

VIDEO:
PLEX™ DRUG
DELIVERY PLATFORM
Play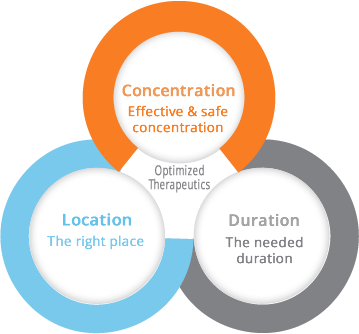 OPTIMIZED THERAPEUTICS
Our preliminary studies show that our products are highly effective despite the fact that we are using only a fraction of the drug dose required in systemic administration for similar periods.  The use of low yet effective dose, minimizes potential side effects and lowers the cost of treatment significantly. Our localized medication solution is essential in many treatment regimens, such as the treatment of infections, inflammation and certain cancers. In addition, our local drug delivery technology overcomes systemic penetration challenges in various applications, such as bone and brain to name a couple.
NON COVALENT PRODUCTION THAT SUPPORTS FASTER REGULATORY PATH
No covalent bonds between PLEX™ compounds or with the drug 
PLEX™ is composed of commercially available ingredients
PLEX™ is produced under mild conditions
PLEX™ ingredients are self-assembled into a Polymer-Lipid matrix, having a fine multilayer sub-structure
THE BREADTH OF THE PLEX™ PLATFORM
Many molecule sizes and physical characteristics

SMALL MOLECULES
Antibiotics¹, NSAID³, anti-fungal³, steroids²

PROTEINS
Antibodies³ & growth factors²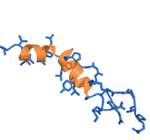 PEPTIDES
Several tested; including anti microbial²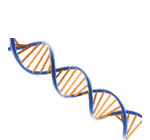 NUCLEIC ACIDS
Plasmid DNA³ & siRNA³
Over 20 different drug types validated by demonstrating encapsulation and controlled release
Pre-clinical studies – completed several different animal models:

Bone growth and recovery – proteins, growth factors (BMP2)
Anti-infection - small molecules and peptides, bacterial contaminated bones, including resistant bacteria
Anti-inflammation – steroids
Anti-cancer – siRNA, Doxorubicin
(1) Clinical stage | (2) In-vivo POC | (3) In-vitro POC
PLEX™ TECHNOLOGY ADVANTAGES
The advantages of our PLEX™ drug delivery system lie in its unique combined characteristics.
Click on any of the left-hand attributes for an expanded read:
Ability to accommodate many types of drugs, such as small molecules, peptides, proteins and nucleic acids.
Additionally, unstable and delicate drugs, such as heat-sensitive drugs and drugs that are sensitive to some organic solvents, pH levels or enzymes can also be encapsulated by PLEX™.

Permits local drug delivery as stand-alone implantable or injectable products or even as coatings of medical devices, implants or other substrates.

Ability to protect the drug from hydration and degradation, accomplished by incorporating the drug in an internal reservoir that protects it from biological and water-related destruction.

Ability to predetermine drug release duration ranging from a day to several months.

Ability to pre-set different release parameters for each drug according to the desired medical application. The release rate can be set to be a constant rate (zero order kinetic) for most of the drug reservoir.

Composition of well-known components which are commercially available and extensively used in the pharmaceutical industry.

Production is performed under cost effective conditions. No covalent bonds are created during the self-assembly of PLEX™, either with the drug or between the formulating materials.

PLEX™ REVOLUTIONIZES LOCALIZED DRUG DELIVERY
Commonly available local delivery platforms
High and potentially toxic initial burst, followed by too short effective duration
Non-linear & limited controlled release
PLEX™ platform
Predetermined, controlled release duration, up to months
Constant, linear & controlled release rate (zero-order kinetics) of low, yet effective, doses